Last night, I was cleaning up my vanity and looking through my makeup and picking out things I may want to get rid of in the near future. You know how sometimes you see pictures of immaculate vanities? I may have even posted about it a while back (
here
). Most of the time, mine looks like hell. There are dirty brushes, opened up palettes strewn about the table, empty boxes, makeup stained tissues, open drawers. Basically, I'm a slob. So I was greatly motivated to clean up last night. Ugh, look at this piled on top of my vanity. The vanity does not normally look like this, but these are all the various boxes I've been squirreling away into drawers.
An unseemly view of beauty blogging and over-consuming
That's a reflection of just some purchases I've made this year. I wonder why I keep boxes anyway? My guess is that retaining boxes provides a way out. Barely used product with a box can be enticing in a blog sale, no? I never used to keep boxes before. What in the world...?! And woah! This is a lot of crap I've purchased! Yay for no buy! Yay?
Well, on to lighter fare. Anyway, as I was going through my things (organizing, cleaning, critically eyeballing), I realized that as much as I love some eye shadow singles, they just don't get the level of consistent use I want to have. These are products that remain in their cases (namely Burberry and Shiseido).
Shiseido singles are plastic pans sort of loosely held by goopy glue. There is enough space between the pan and the case to pry it out. I don't really recommend it because the eye shadows are so delicate and soft but look what I managed to do with a sharp implement screw drivery thing: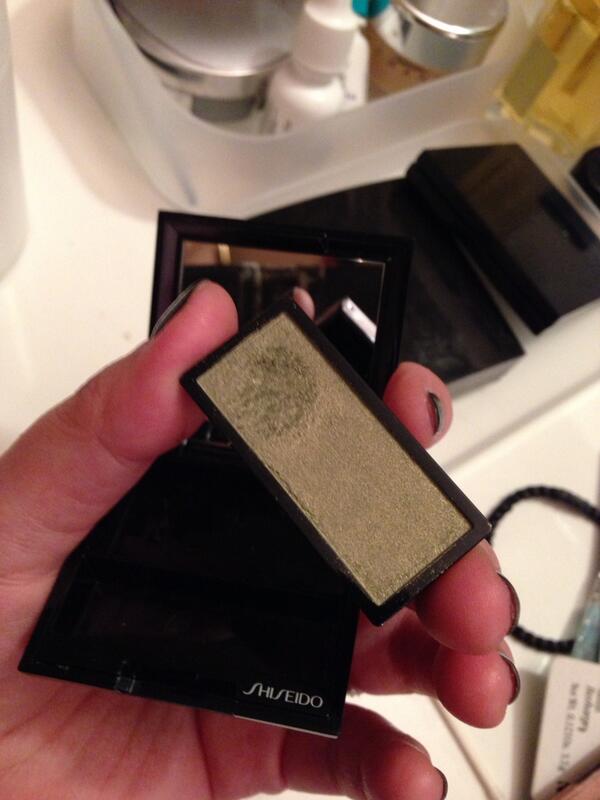 Serpent
I was infused with testoterone (estrogen?) and adrenaline that I made quick work of Alchemy and Ghost, too.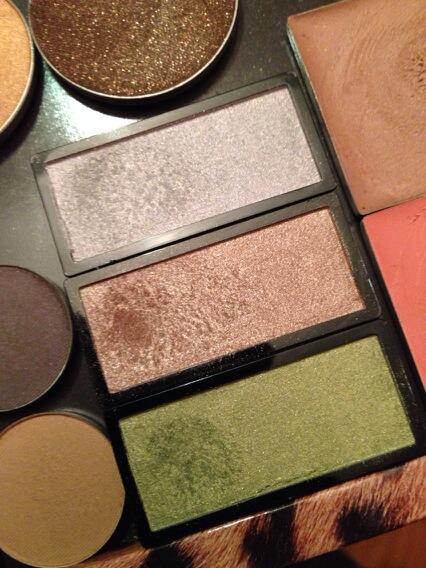 But like a woman drunk on her own success and with some hubris, I attempted my brute force on Beach Grass.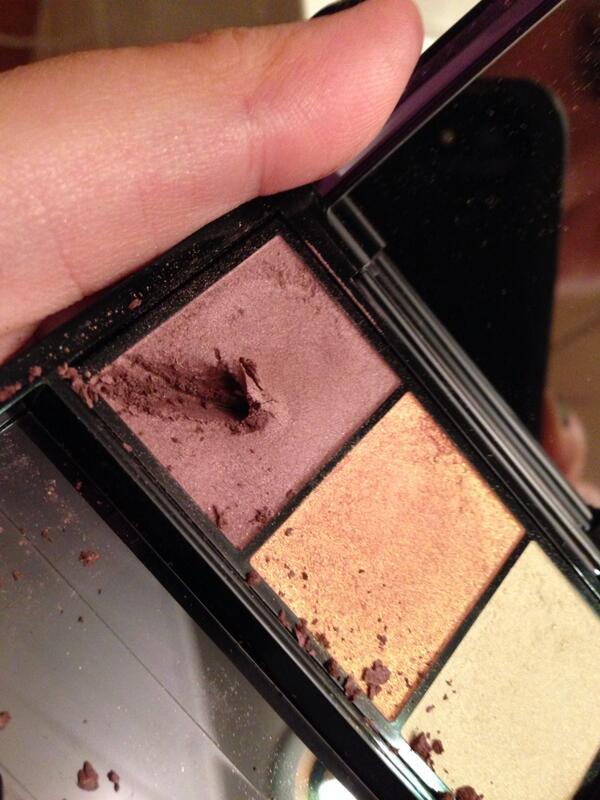 Noooooo!
By then, there was no stopping me. No sense of impending doom caused me to take a break and re-evaluate my life choices. On to the Burberry.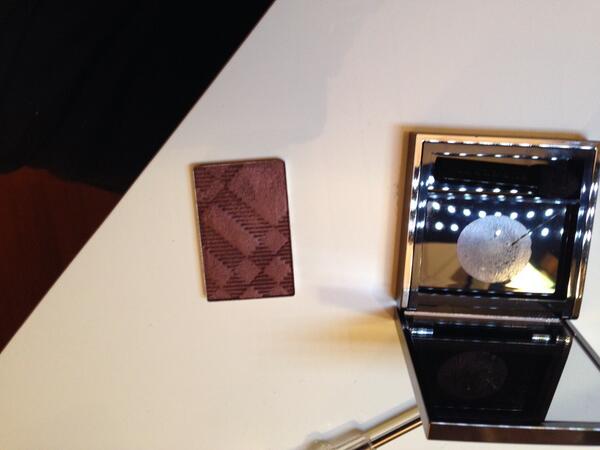 Mulberry
Burberry requires heat/flame/oven/FIRRREEEE, but look what I managed to pry out with my pointy instrument of death. In Mulberry, the glue was dried out and very weak so this came out with very little resistance. While Pale Barley was nominally harder to pry out it also came out unbroken.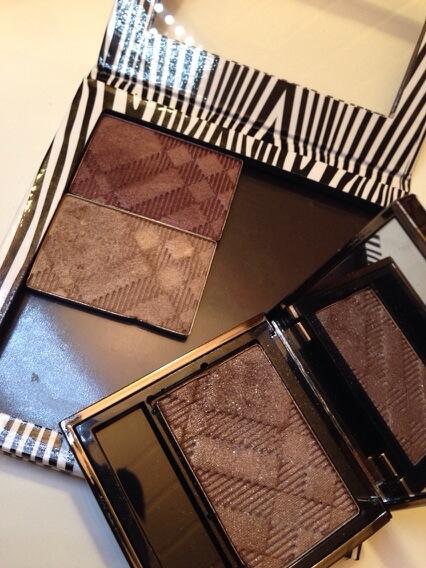 Snug as a bug in a zebra-print rug
Unfortunately, the Midnight Brown on top suffered a major casualty losing most of it's mass in a major decapitating incident. Fortunately, now I'm closer to pan than ever before!
Depotter friends, let's suffer some PTSD together and relate our casualties.