When I saw first glimpses of the new upcoming SUQQU summer collection on Instagram (
here
,
here
,
here
!), I was thinking that the colors of one of the quads were just a ploy to get us fanwomen (snow women?) all salivating about the bright colors. And indeed, immediate Pavlovian doggie response was observed (in self, in the mirror) when I saw the unusually bright shades in the eye shadow quads.
Image provided courtesy of PR
Well, leave it to SUQQU to make all the salivating be a response to something that is actually exquisitely artful and with rich cultural references rather than what I was initially responding to.
Lets get to some official facts! This is a UK-exclusive Summer 16 Color Collection. It is inspired by ancient and traditional color combinations of Kasaneiro and Awaseiro. From what I was able to research, traditional court robes (kinu) and its layers of colors (lining, outside portion, etc) were guided by Kasane Iro. Kasane Iro literally translates as "layers of colors."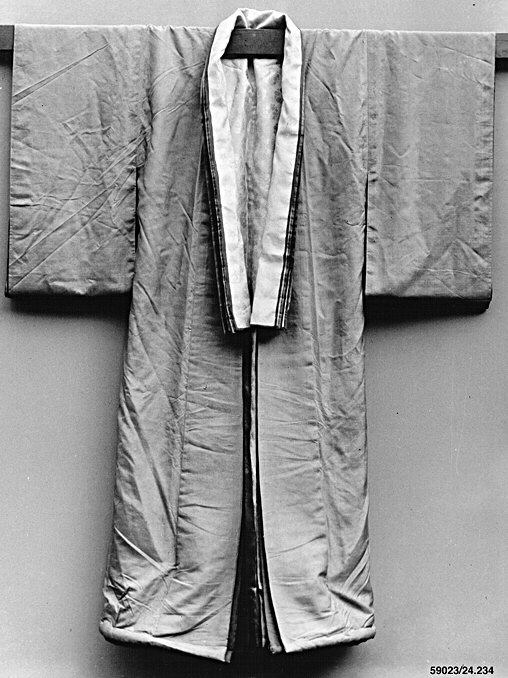 Woman's Court Robe in the Metropolitan Museum of Art collection. Source
Rank of lady, the season, formality of occasion were part of the color schema. I found a fascinating page that gathers some of these color schemes of Kasane Iro
here
. Having a slightly more layered (tee hee and geek giggle) understanding of the inspiration of this color collection adds to my Pavlovian response and pleasure.
Copied from the press release text on the products in this color collection for your pleasure and for my control-C/ control-V ease:
Blend Colour Eyeshadows, £45
Inspired by the colours of nature in the height of summer, each palette contains three matte shades (a deep contour, cream highlight and the star accent shade), with one sheer, shimmering shade to wash over the top to tie the colours together and take the look from day to night.
EX-30 Hekikai– Taking inspiration from the cool tones of the sea; bright white for highlighting and navy for contouring, accompany the accent shade of bright lime green. Finish the look with a wash of glimmering turquoise, just like the sea shimmering in the midday sunlight.


EX-31 Gyoukou – A warm summer sunset, glowing brown and orange provide the base shades, with a warm cream to highlight and glittery gold to complete the palette.
Creamy Glow Lipstick Moist, £27

Two new, full coverage, shades join the Creamy Glow Lipstick Moist range. Famed for their lip-balm- like texture and intensely moisturising properties, these lipsticks now have more pigment than ever, yet still glide on smoothly, leaving lips soft and nourished.


EX-20 Hyaku Daidai– A vivid coral shade

EX-21 Sen Ka – Bright pink with blue undertones
Mascara Extra Volume, £29


This new waterproof mascara has a large, curved brush to make sure that it catches all lashes to coat them with colour. It separates lashes as it brushes, and contains both Panthenol and Collagen to make lashes appear fuller. Two different tones of black have been blended together to create one blacker-than-black shade.
Of course, EX-30 Hekikai in particular is
particularly
beguiling and so bright! I'm really so excited that SUQQU is responding to our clamoring for more mattes in their eye shadow quads. I also love that these colors are meant for layering as that's my favorite way to wear SUQQU eye shadow quads (demonstrated
here
).
SUQQU in available in Selfridges, Fenwick and Harrods in the UK. It is also expanding into more markets in Asia (recently opened in Taiwan). (Hmm, the only major market this Belly sees as missing is the U.S! *lower lip wibble* Pretty sure we can keep a New York City counter going, don't we think so?)
The UK exclusive collection is available 28th of April, with an event in Selfridges London on that date.